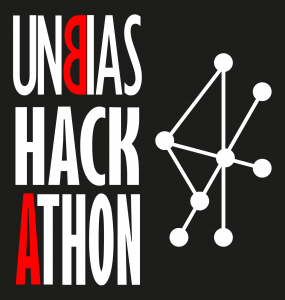 Following the success of our first Ethicon, we're now organizing a Hackathon, to  engage the tech community in thinking about the ethical problems surrounding algorithmic processes and decisions affecting our online lives.
Challenges
The Unbias project is concerned with the broad area of Fairness, Accountability and Transparency in AI (FAT*), and focuses particularly on issues related to the digital lives of young people: social media, online advertising, fake news, filter bubbles, and more.
We want to bring grassroots innovation to tackle problems with the attention economy, (in line with the Time Well Spent movement), to create visualizations of biases in existing algorithmic processes, or tools to raise awareness and help us navigate ethical challenges in A.I.
Where & When
The Unbias hackathon will take place on June 30th and July 1st at Codebase (to be confirmed) in Edinburgh. Teams of 3 to 5 participants will compete with the help of expert facilitators from academia and industry.
Prizes (to be confirmed):
Top prize: Vouchers worth £100 (per team member)
Runner-up: Vouchers worth £50 (per team member)
Third prize: Vouchers worth £20 (per team member)
Organized by: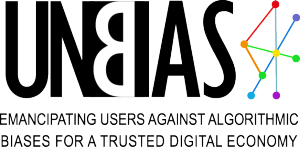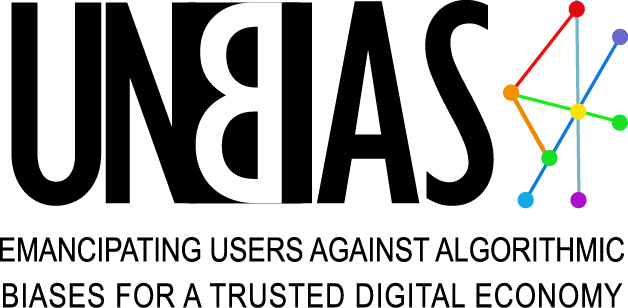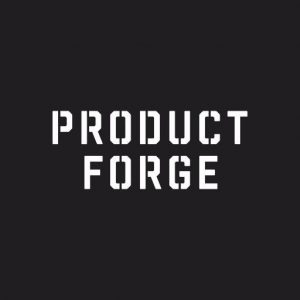 Sounds interesting? Apply now to participate!
Just fill in the form below and we'll get back to you!
We welcome technical and less technical-minded participants, as well as volunteers to help with the organisation,  mentors/facilitators, and prospective industry partners and sponsors.